Ship My Car to Florida
Neal
The Sunshine State is known for its various tourist opportunities more than anything else. Travel to Florida is the centerpiece of many vacations, and one of the best ways to tour the state is via car. Since many people use their vehicles to tour Florida, there are several options to keep in mind when it comes to Florida car shipping. Florida vehicle shipping ensures that you see as much of the state as possible since you have access to your personal vehicle during your trip.
Why You Need Your Car In Florida
Having your own car while you travel helps you move anywhere you want at any time, independent of public transport, taxis and other means for transport. There's a lot to see in Florida, so walking or riding a bicycle won't be a good option to tour around the state.
When you use buses and other transport options to travel from one city to another, your whole travel schedule will have to revolve around times when public transport is available, rather than your own preferences. Plus, you might want to go to some places where you can't go to by bus, in which case you'd have to book a taxi. Not only is this inconvenient, the price will soon add up, and before you know it, you'll have spent more than you bargained on.
Car Rental vs Shipping A Car
Car rental can actually be a good option for some travelers, especially if you're not expecting to stay in Florida for too long. Depending on the size of the car you're renting, the company you're get the car from and other factors, car rental can cost anywhere from $25 to even as much as $100 a day.
The cost of renting a car is reasonable if you're planning to stay for a week or less. In which case renting a car will cost you approximately $210.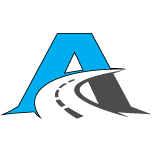 However, if you're a snowbird, or you're planning to stay in Florida for at least a month, renting will no longer be the cheapest option. Car shipping costs will depend on the weight of the car you're shipping, as well as on the distance you're shipping it. However, you can pick up car shipping deals for as low as $600 if you ship during winter, which makes the option cheaper than renting if you're staying in Florida for a while.
The cost of car shipping is especially lower for snowbirds, and other travelers who spend the whole winter season enjoying the Florida sun.
One thing to keep in mind about car shipping, is that lighter vehicles are cheaper to ship. If you own a motorcycle, shipping it to Florida for a week might still be cheaper than renting a standard size car – plus, you'll get to enjoy the scenery more when you ride your motorbike.
How to Ship My Car to Florida
To ship a car to Florida, your first step will be to find a reliable auto shipping company. Don't simply choose a car shipping company based on price. Your car is one of your most valuable possessions, so you should make sure you can trust the company that will be shipping it.
When searching for a reliable car shipping company, be sure to look at online reviews. You can also check up in the company by asking if they're registered with the FMCSA (Federal Motor Carrier Safety Administration). This is a government organization and by law, all car shipping companies are required to register.
Once you found a reliable company that's registered with the FMCSA, be sure to prepare your car for shipping by removing all your personal items, including CD's, from the car. Make a record of all the existing damage on your car and ask the auto transport company if your fuel tank needs to be less than half.
Remember, the price you pay for car shipping will depend on the weight of your car when you hand it in, so you can't pack your car full hoping to get more of your belongings to Florida. Your car shipping company won't take responsibility for any missing goods if something gets lost in shipping. Only damage to the car itself might be payable by your car shipper's insurance.
Book your car shipping well in advance, as most car shipping companies won't have any dates available. Carriers traveling on the route you want to ship your car might not be available for the exact dates you were hoping.
Shipping Your Car to Florida in Winter
If you need to ship your car to Florida during winter, you're in luck! Winter car shipping rates tend to be much more affordable, so this is the perfect time to ship your car.
For winter car shipping, you might also want to look into enclosed auto transport. Enclosed auto transport will protect your car from cold, wet weather. This option is nice for regular cars during winter, but a must for classic cars and sports cars.
After weighing up your options for transport in Florida, you should be able to choose the best, most comfortable option to suit your needs. Hopefully your time in the Sunshine State will be unforgettable.