Cheap Car Shipping Can Get You in Trouble
Neal
Getting a good deal on something is always fun. It's no wonder that sales are so popular! But while you, like everyone else, might love getting more for what you paid, it's not always good to bargain hunt for products and services. This is especially more true in some cases rather than others. One particular thing you shouldn't skimp on is car shipping.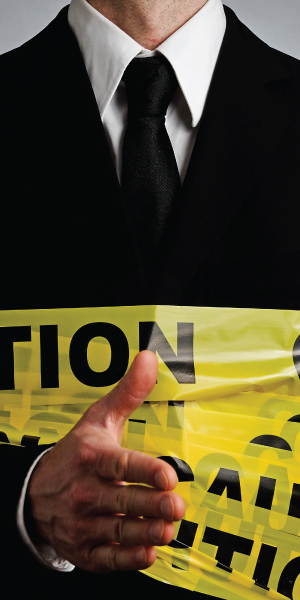 Cheap Car Shipping Scams
Your car is a valuable possession, and going with the cheapest auto transport company you can find is almost sure to lead to disaster. Too many auto transport companies try to cheat you by luring you in with the promise of low prices, but all too often, they're unable to deliver on these promises.
Worse yet, some auto transport companies aren't even real. A trusted auto transport service will be registered with the Federal Motor Carrier Safety Administration. This is a requirement for all auto transport companies according to US law. However, if you do a search, you'll find that the questionable auto transporters aren't registered anywhere at all. And considering all rules and regulations they break in their day-to-day business by cheating customers, it's not difficult to see why they'd want to keep a low profile.
As a consumer, all of this could leave you in a position where you feel overwhelmed and unsure about how to choose a company to move your car.
The most important thing for you to know from the start, is that price isn't everything. Choosing a cheap car shipping company can lead to more expenses and stress down the line.
One of the worst things that could happen is that a cheap car chipping company could add more expenses on once you've handed them the car and refuse to return your vehicle unless you don't pay extra money you never agreed upon.
While this is obviously questionable, and probably even illegal, cheap car shipping companies bargain on the idea that you won't have the financial capacity to start a lawsuit, and in most cases, they're right.
With this in mind, it's important for you to learn more about how to avoid cheap car shipping scams.
Choosing A Reliable Vehicle Transport Company
The first thing you should do before working with any car shipping company is to do a quick search on the FMCSA website. By law, all car shipping companies are required to have proof of registration with the FMCSA. To do the search, ask a car shipping company for their "MC Docket" number (which should be six digits long), and their "USDOT" number (which should consist of seven digits in total).
These numbers might also be displayed on the company's website. Don't let any company tell you that they don't have these necessary registration numbers because they're only auto transport brokers. By law, both auto transport brokers and auto transport companies are required to be registered with the FMCSA. If any company gives you any excuses regarding this, it's best to report the company to the FMCSA (which can be easily done from their website) and go look somewhere else for vehicle transport.
Car Shipping Company Guidelines
Working with a company that's legally registered is definitely a good start in avoiding the worst of scams. But unfortunately, there might still be more to choosing a good car shipping company than that. Even legal businesses try to cheat their customers sometimes, so it's best to know what else you can look out for to avoid paying more than you agreed on.
Here are some things to look out for:
Gas card promise: Some companies promise to give you a gas card that's worth $200-$300. In reality, even if you get a gas card (which won't happen in most cases) there are usually so many limitations to claiming the money, that you won't be able to use it. This is a scam.
Guaranteed dates: Auto transport companies can hardly ever give you a 100% guarantee on pick up and delivery dates. This isn't because the company is bad, on the contrary, you should be careful about choosing a company that tries to sell you on guarantees. In the same way an airline can't guarantee your flight times, a car shipping company shouldn't guarantee your car's pick up and delivery dates. Even though the company should be able to give you a decent estimate for dates at least 90% of the time, there are too many variables for a company to 100% guarantee your preferred dates.
Any available dates: Worse than a company that doesn't leave room for uncertainty, is one that tries to sell you on exact dates. These companies are likely to try and pressure you into booking with them immediately by saying that you'll lose your space on the carrier if you don't secure your booking. In almost all cases, they make you pay money upfront to secure your booking, but there's no carrier available. If you're lucky, they'll still book you on a carrier once they have one available, but you'll have less certainty about dates than if you booked with a company that was transparent with you from the start.
Signing a contract: Contracts are highly problematic. They're legally binding, so even if a company adds some questionable terms and condition in their contracts, you still gave them permission to do certain things by agreeing to it on paper. Some auto transport companies might not require you to sign a contract at all, and this isn't always a bad thing. But even if you do sign a contract, it's important to read through everything before signing. Some cheap auto transport companies will charge hundreds of dollars more than they originally quoted you, simply by stating that they're allowed to do so in the contract.
The above mentioned were just some things to look out for, but hopefully you're now armed with enough background knowledge on choosing an auto transport company so you can make an informed choice.