Things to do in Port St. Lucie
Sitting straight in the heart Florida's Treasure Coast, only just an hour north of gorgeous Palm Beach, Port St. Lucie has been a growing urban area that captures the very essence of Florida. Here visitors can hike nature reserves, wade through lush rivers, unwind on nearby beaches, take in a spring training baseball game by the New York Mets, and play a few rounds of golf. All while hosting a wide range of shopping and dining experiences unique to the growing city.
Sights of Port St. Lucie
No place in Florida would be whole without a nearby beach, and Port St. Lucie is no exception. Walton Rocks Beach is a pet friendly beach in St. Lucie County on the Atlantic Ocean with incredible views to enjoy. There is a surplus of boat tours accessible in Port St. Lucie, each having a tour of the local waters. Each trip turns out different, but you're sure to see peaking alligators, turtles and many colorful native birds, maybe even frisky otters or gentle manatees. If you need a break from all the water activities, make a trip to the Port St. Lucie Botanical Gardens. The garden features a lake with a fountain, paved walks for touring the facility, beautiful plant life in abundance, a pavilion, as well as a wide variety of spaces both inside and out for weddings, receptions and a host of other events.
Activities in Port St. Lucie
Port St. Lucie was a mostly unpopulated terrain south of White City in the 1950s, which composed of a fishing camp, as well as a few farms and some scarce businesses. Now it is one of the most populous municipalities in the county with a population of over 200,000 thanks to rapid growth during the early 2000s. Like most of the Sunshine State, Port St. Lucie features a warm humid subtropical climate, which is great for a beach visit any time of year.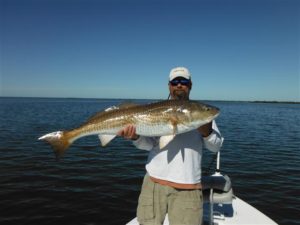 Port St. Lucie Fishing Charters Port St. Lucie FL
Deep Sea Fishing
If the world had a preferred fishing spot, it would be Florida. Florida has 1,350 miles of saltwater coastline that have diverse fish environments and support more fish species than you could probably catch in just one lifetime. Anglers catch hundreds of resilient, stunning and delicious species in teeming inlets, off of gorgeous beaches, and in the deep blue oceans surrounding the Florida peninsula. There are many facilities available if you're looking to deep sea fish while in the Sunshine State, so be sure to do your research and pick the best one for your experience.
Golf Ranges
Just as there are many options for picking a perfect beach, resort, or fishing hole in Florida; there are also numerous ways to create an flawless golf trip. While there are PGA Courses all over the state, here in Port St. Lucie we have 4 choice courses hosted by this association. Because of our great weather year round, the PGA Tour and the LPGA Tour are based in the Sunshine State. Meaning in Florida, not only can you play on the best courses but you can see the best take on those same courses!
Want to learn more avout the history of Port St. Lucie?